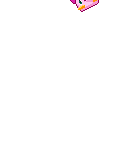 Hello my friends, fellow bloggers and readers!
I have been nominated for Real Neat Blog Award by
Mimie Niiouh
.
So today I'm going to answer the questions. * Thank you Mimie! *

The rule for this award is simple:
You just have to answer 7 questions ask by the nominator
Then create 7 questions to ask those you want to nominate
And announce those bloggers you want to nominate and tell them
(Although I'm not quite sure how many blogger we can nominate)
Without further ado let's start with the Q & A sessions!
1.Why did you choose this name for your blog?
I have quite few name for blog in my mind but all of them were not available,
so I just created this "Ryu no Sekai" which in Japanese literally means "Ryu's World",
means, this blog is about my world。。。 *before I'm active, it was "Ryu no Cafe" lol
*I think it will change again in the future ~ oops

2. Where is you dream country?
To be honest none at the moment, I just wish there's a Candy Land
where all the building and houses are made of candy, even plants
and trees are sweets and candies!

3. What is your favorite recipe/meal?
Hmm, I love many! But let me just say, salad of vege - of fruit - of macaroni 。。。

4. What is you morning beauty routine?
Sadly, I don't have/ do morning beauty routine except for shower and cleanse my face。
For make-up, I only apply brow and eye liner.
5. Tell us something you can't live without.
Ahh, guilty。。。 I'm not sure but apart from money, and basic things I need,
I think laptop? Because, with the world/ era that we are living in nowadays,
pc is important for me to communicate, to do school work, blogging 。。。

6. Do you have pets?
None for many years now。 I had before, a hamster。 May he rest in peace ~

7. What is your favorite clothe from your wardrobe?
Mostly my black clothes。
And this is #1。
I bought this t-shirt when I was still in high school。 I like is because it is black,
the texts are colorful and they are fabric paints. I will keep this t-shirt forever!
So that end my session _ now my questions for nominees:


3 things about you?


How would you describe your blogging style?


How much time do you spend blogging?


Do you have in mind to have your own world to live in? What it'd be like?


Are you introvert or extrovert?


Your fashion killer?


Deep down, what do you want to be?
And now I nominate 。。。 Open the envelope to find out!

Filipa | FREE COLORS
Rainbow | Rainbow-Rose Blossom
Oksana | Fairyland of Beauty
Gabrielle | Blog-De-La-Licorne
Denise | Denimakeup
Sakura | Red Sakura Beauty

Jyaa~ thank you for stopping by, I hope you enjoy reading this post! Mata ne!